NiP Gaming dominated Fnatic on the games first map, Cache. There's really no other way to put it. The Swedish (and Finnish) ninjas totally demolished Fnatics defence during the first half giving NiP a 14-1 lead. Fnatic did their best to get contact with NiP on the scoreboard but they didn't get further than to the final score at 6-16 in favor of NiP Gaming.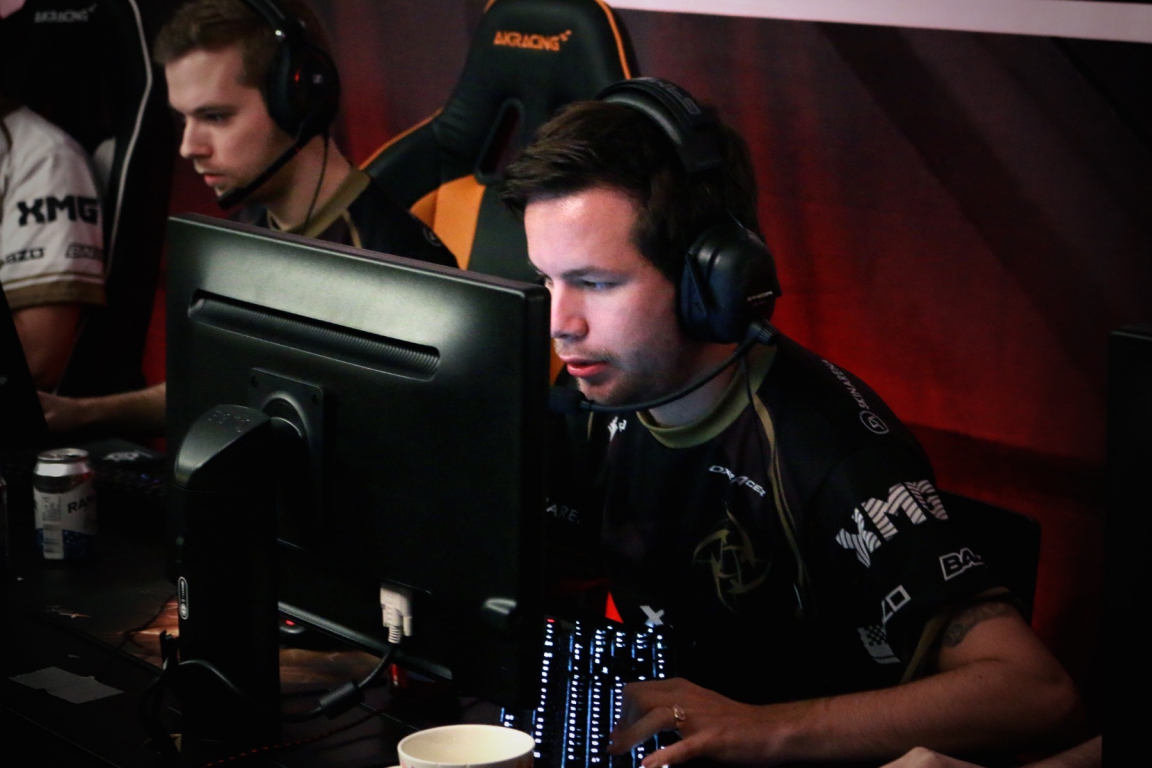 Aleksi "allu" Jalli, NiP Gaming, was on fire during the game.
The games second map was Inferno, a first during the Fragbite Masters Season 5 LAN Finals. We saw yet again how the offensive team started the best when Fnatic started to get som distance to their fellow Swedes. NiP Gaming did however break Fnatics' momentum after a strong round by their Finnish AWP player, Aleksi "allu" Jalli. NiP ended the half strongly securing an okey 9-6 lead. The ninjas then worked their way to a 14-10 lead, with the Grand Final spot in reach, but Fnatic denied them. The DreamHack Winter champions won six straight rounds forcing the game to a third map.
Cobblestone was the scene when the game between NiP Gaming and Fnatic was to be settled and NiP had a good start winning the first five rounds as the defending team before Fnatic won their first. Fnatic then went on to win a few more rounds but NiP did a good job defending the bomb sites and had a 11-4 lead ahead of the second half. The game then got really exciting when the teams traded rounds, one after another, but NiP was stronger in the end, using the advantage from the first map and winning the game.
NiP Gaming vs. Fnatic
NiP: allu, f0rest, friberg, GeT_RiGhT, Xizt
Fnatic: flusha, JW, olofm, krimz, dennis

Notable is that Question Mark (ex. Team SoloMid) are out of the tournament, losing to SK in their game
earlier today
. Looking forward we can se how NiP Gaming are ready for tomorrow's Grand Final, while Fnatic will compete against SK Gaming for the other spot in the 40 100 dollar final. The first game starts at 14:30 CET but make sure to tune in 30 minutes earlier to start the last day of Fragbite Masters powered by Com Hem Season 5 with our hosting talents.
Sunday the 6th of December
SK Gaming vs.
SK: AcilioN, cadiaN, Friis, Magiskb0Y, MODDII
Fnatic: flusha, JW, olofm, krimz, dennis


NiP Gaming vs. Fnatic / SK Gaming
NiP: allu, f0rest, friberg, GeT_RiGhT, Xizt


Please visit the
Fragbite Masters LAN finals viewer's guide
for more information about this weekends 500 000 SEK finals. Stay on
Fragbite.se/Masters
for the latest news covering the event.
Don't miss out on our photos from the LAN Finals here at the Fragbite office. You'll find them in our
Fragbite Masters Season 5 LAN Finals gallery
.