Fragleague players, teams, viewers and fans. You have asked us about the next season of Fragleague multiple times. Thank you for your patience and dedication. We love you and we appreciate every single one of you.
But now it's finally time to fill the void and announce
Fragleague S6
. This is the start of our third year together, the third year and the sixth season of Fragleague. Together with you, the community, we have built a league where everyone in the Nordics can participate, compete and start their own esports journey. Fragleague is the league where your story could begin and where you can do the zero to hero climb all by yourself, hopefully with support from your team.
We are proud of what we have achieved together and we want to emphasize that your feedback has been invaluable for the development of our league. We have listened to your feedback and made changes accordingly.
Dates
Fragleague S6 will officially start on
Monday the 19th of April
. This will be the first day and the start of the first matches in our Regional Divisions in both PUBG and CS:GO. The Top Divisions in PUBG and CS:GO will have their first official games on
Sunday the 25th April
. This means that the different divisions will be played on these days during the season:
PUBG:
Regional Divisions: Mondays
Top Division: Sundays
CS:GO:
Regional Divisions: Mondays
Weekly Cups: Fridays
Top Division: Sundays
The onboarding process for all PUBG and CS:GO teams will be started during the next week. Stay tuned in
Fragbites Discord
or reach out to your friendly local Fragleague admin.
PlayerUnknown's Battlegrounds
For this upcoming season of Fragleague we have made some changes to the format of our PUBG divisions, these changes will affect both the Regional Divisions as well as the Top Division. We are convinced that these changes will lead to a more competitive and exciting season for everyone involved. More information about these changes will be posted soonTM.
Challengermode
will, of course, be our platform of choice for Fragleague PUBG.
---
Counter-Strike: Global Offensive
During the last season, we introduced a new format with group play and playoffs for the Nordic Top Division. Due to the feedback we received it was pretty clear that this was a huge improvement for everyone involved. Therefore we will implement the same format across all Regional Divisions as well starting this season.
Just as the last season we will house Fragleague CS:GO on the biggest platform in our region,
Esportal
.
---
Valorant
There is currently a need for more tournaments in Valorant for the lower-tier teams in our region. Most of the tournaments right now are aimed towards the biggest teams in the world, but what about the future stars of tomorrow? As a part of the puzzle to solve this challenge we announced our Valorant Cups during Fragleague a couple of seasons ago. This is of course something we want to continue with since it has been proven by the community that this kind of cup is appreciated.
The Fragleague Valorant Cup will as always be played on
Challengermode
so make sure you are following Fragbites space at Challengermode so you won't miss when we announce the exact date for this cup.
There might also be a surprise title... stay tuned!
---
Broadcasts
Just as every other season of Fragleague we will have a Sunday show where we broadcast the games from the Fragleague PUBG Top Division as well as a chosen game from the Top Division of Fragleague CS:GO. Seasoned Fragleague veterans know the drill by now, but for all you new viewers out there we can summarize our Sunday broadcasts as a full-blown professional broadcast where we will see some of the best teams in the Nordic region battle it out against each other. The Nordic Top Division will be broadcasted on
twitch.tv/fragbite
.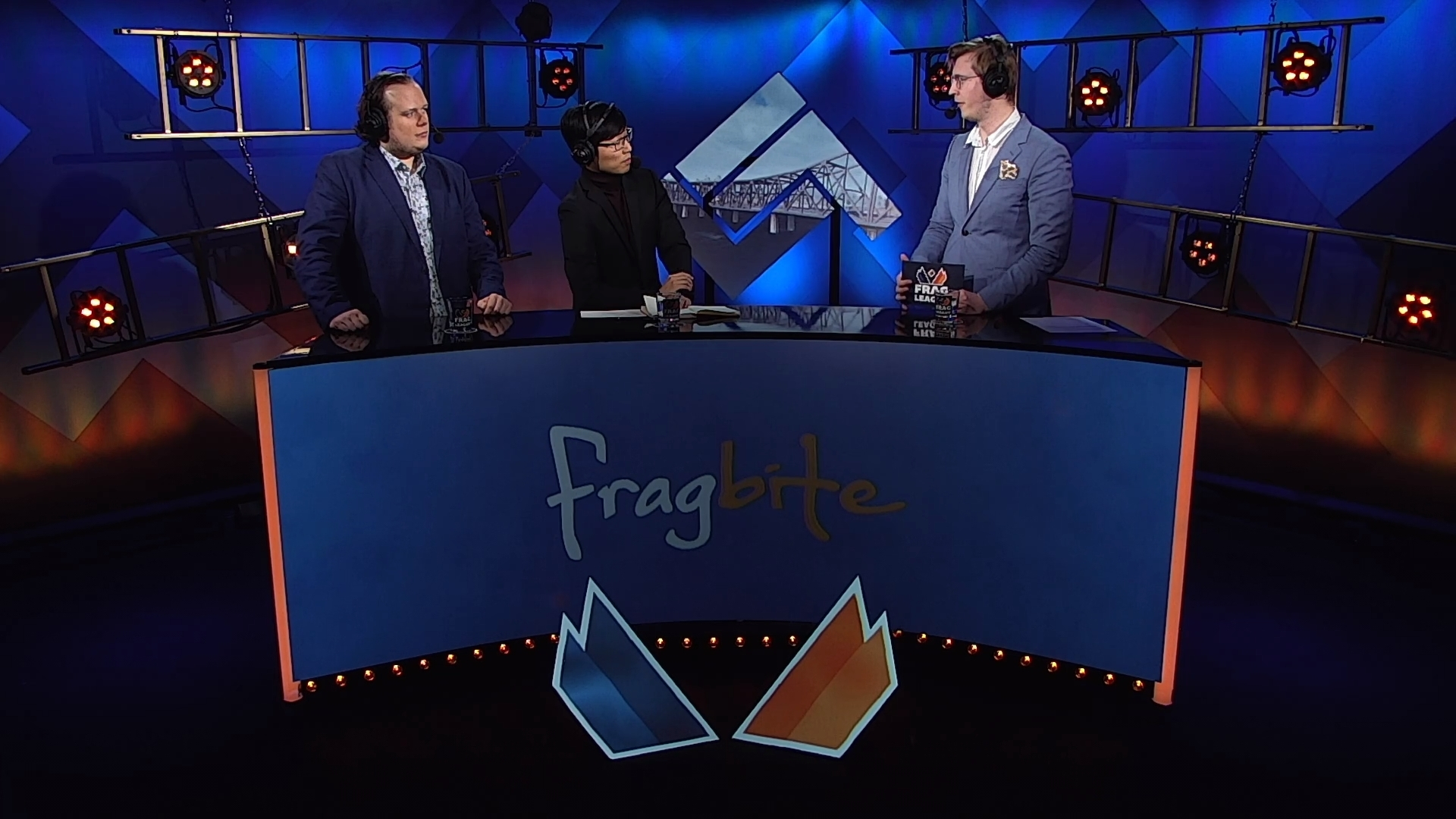 Prize pool
CS:GO: 305 000 SEK
PUBG: 280 000 SEK
Valorant: 25 000 SEK
Unannounced title: 25 000 SEK
Total: 635 000 SEK